Object & Shirts-Quality Framing & Canvas Print At Affordable Prices
We will be posting new photographs and descriptions here over the coming weeks and months, as suitable items become available.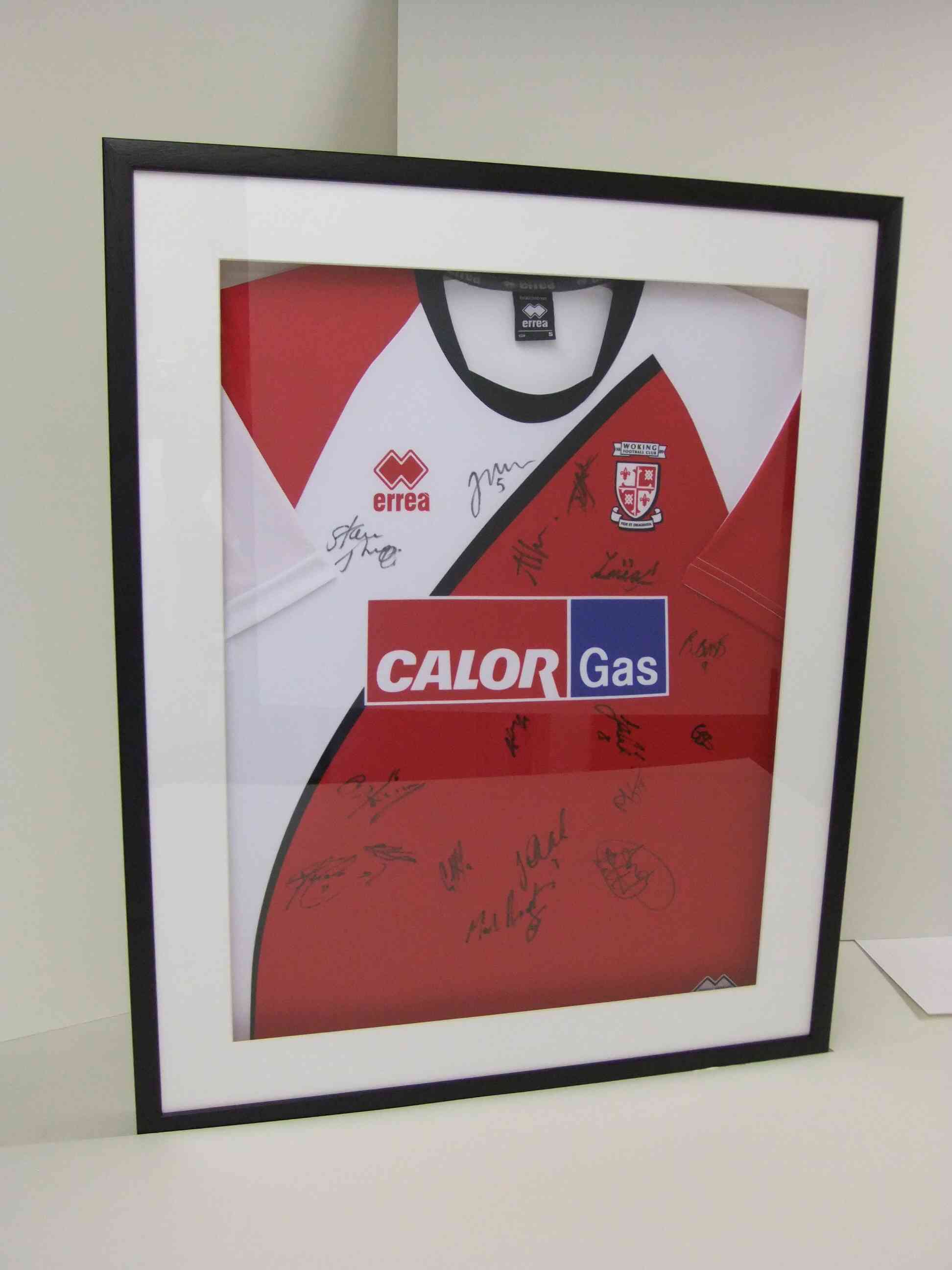 This is a Woking FC man's size shirt, framed in a 2" deep box to allow for correct stretching and space. The shirt is pulled flat, with all creases removed and showing all signatures whilst still keeping the frame size to a minimum in the hope of the wife's approval.

This frame was 32" x 27" with a 2.5" mount.
Finished cost was £115.00, which is our fixed price for this type of shirt.
A youths shirt has a fixed price of £105.00
A junior shirt has a fixed price of £95.00.
(In all cases for a full body and sleeves showing)
Winter and long sleeved shirts may differ slightly in price if logos appear on sleeves and the frame is therefore wider in order to display these correctly.

Note that we do not use any staples, glue or other 'nasties'. All of our work is fully reversible. In this instance, you would be able to remove the shirt from the frame and wear it.

Where branding, labels or logos appear on shirts, we will always show them within the window, where these often confirm the authenticity of the shirt.

For a minimal extra charge, we can extend the width of the mount at the bottom to incorporate your photograph, or description in a separate window.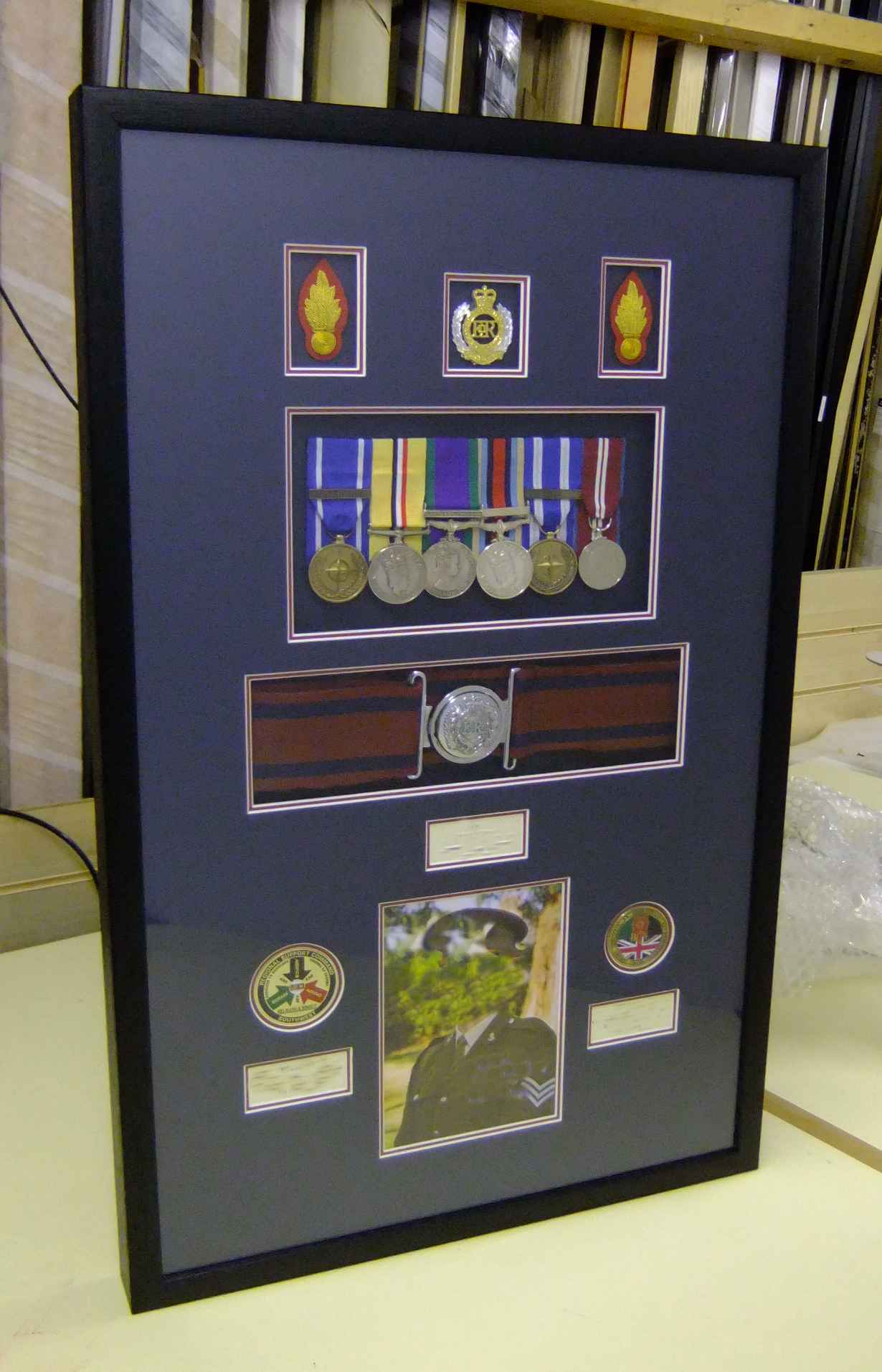 Presentation box frame with medal bar, badges, belt, etc. All of our work is fully reversable...you can remove dress medals etc with ease, wear them and return to frame.

Size 26" x 20"